Min and Bill's Dockside Diner
If you are looking for a little more substance than Min and Bill's Dockside Diner has a menu to please.  Although the selection changes from time to time you can expect to find sandwiches, Caesar salad, pretzels, and hot dogs most times of year.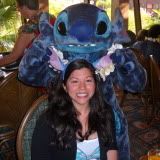 Melissa primarily writes Chip & Company's Guide to Walt Disney World. She also chronicles her Disney baking (and cooking) exploits In the Kitchen. She also writes original articles about her experiences visiting Walt Disney World and finding Disney magic in her home state of New York. Melissa is a World History teacher and you can find her on tumblr. Oh & you should probably know she believes in fairytales.