Hey Howdy Hey Take Away
The newest snack stop in the Disney's Hollywood Studios is Hey Howdy Hey Take Away.  This is located in Pixar Place. You can pick up drinks, chips, popcorn, and a few ice cream choices at this conveniently placed kiosk.  A great stop before heading over to the surely long lines at Toy Story Midway Mania!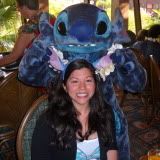 Melissa primarily writes Chip & Company's Guide to Walt Disney World. She also chronicles her Disney baking (and cooking) exploits In the Kitchen. She also writes original articles about her experiences visiting Walt Disney World and finding Disney magic in her home state of New York. Melissa is a World History teacher and you can find her on tumblr. Oh & you should probably know she believes in fairytales.