Via Napoli
Via Napoli, the Italy pavilion's newest eatery, was created by the Patina Restaurant  Group.  This well-known company also runs the Naples Ristorante e Pizzeria in Disneyland and the New York City restaurant by the same name.  They are a well-known and award-winning restaurant group and a welcome addition to Epcot.
What is great about the restaurant here is the variety.  Anyone and everyone can find something here for Italian dining in a casual atmosphere. If the menu did not have enough to offer anyhow the authentic Neapolitan pizzas served here offer options for any palate.
Unlike its pricier and more upscale neighbor (Tutto Italia), this restaurant offers a little more fun. There are three wood-burning stoves to be found inside Via Napoli- and they are named after the three active volcanoes that can be found in Italy!  If you are looking for authentic, creative, and delicious Italian food in Walt Disney World, Via Napoli hits the spot!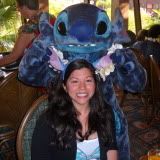 Melissa has created Chip & Company's 'Guide to Walt Disney World: Restaurant & Snack Options' posts as well as chronicling her Disney baking (and cooking) exploits In the Kitchen. She also writes original articles about her experiences visiting Walt Disney World and finding Disney magic in her home state of New York. Melissa is a World History teacher and you can find her on tumblr. Oh & you should probably know she believes in fairytales.