Royal Anandapur Tea Company
The name tells you pretty much all you need to know to make your decision about this beverage stop.  Royal Anandapur Tea Company offers an incredibly wide variety of not only teas but coffee as well as other hot beverages.  There are limited food items here as well.  You will find the Royal Anandapur Tea Company in Animal Kingdom's Africa area.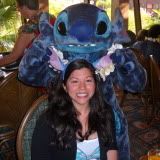 Melissa primarily writes Chip & Company's Guide to Walt Disney World. She also chronicles her Disney baking (and cooking) exploits In the Kitchen. She also writes original articles about her experiences visiting Walt Disney World and finding Disney magic in her home state of New York. Melissa is a World History teacher and you can find her on tumblr. Oh & you should probably know she believes in fairytales.