All Star Resorts
Layout: The All Star Resorts are located in Disney's Animal Kingdom Resort Area.  You can view maps of each of the three resorts: All Star Movies, All Star Sports, and All Star Music.  Each is set up with themed areas, with a few 3 story buildings in each section.
Rooms:   All rooms have entrance from the outside and thanks to the layout none are too far from the main building or pools.  Rooms have internet access (for a fee), cable or satellite TV, refrigerators, in room safe, crib, ironing board, and hair dryers.  Most rooms have 2 full size beds.
Shopping: Each resort has its own themed store in the main building where you can purchase souvenirs, sundries, and get packages sent from parks.
Recreation: Besides pools, each All Star Resort has an arcade, playground area, and giant icons throughout the resort which make great photo ops.
Pools: Each resort has 2 pools- a main larger one and a smaller one tucked away.  At All Star Sports the main pool is a Surf theme and the quiet pool a Baseball theme.  At All Star Movies the main pool is Fantasia themed while the quiet pool is Mighty Ducks.  And at All Start Music the main pool is the Three Caballeros and the quiet pool a Grand Piano Pool.
Tips:  Be sure to leave plenty of time for any early reservations for dining- buses leave only an hour prior to park opening which can make pre-opening reservations and reservations at other hotels tricky if you don't take a cab.  Also, if you are looking for a quieter experience at these resorts (which are usually packed with families) then request the buildings farthest from pool (like Herbie the Love Bug rooms at All Star Movies) as they are the least requested and due to the size of the resorts walking straight through is usually not long or difficult each morning.
Dining Options:
Find a complete overview of dining at the All Star Resorts here
Sit down restaurants: None
Quick service restaurants: Each All Star Resort has its own food court which serves meals for breakfast lunch and dinner.  The End Zone Food Court at Sports, Intermission Food Court at Music, and World Premiere at Music.
Bars & Quick Stops: None
Signature/Dinner Shows: None
Transportation:
To Magic Kingdom:  Bus
To Epcot:  Bus
To Animal Kingdom:  Bus
To Hollywood Studios:  Bus
To Downtown Disney:  Bus
To Blizzard Beach & Typhoon Lagoon:  Bus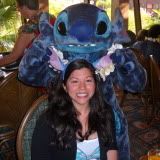 Melissa has created Chip & Company's 'Guide to Walt Disney World: Restaurant & Snack Options' posts as well as chronicling her Disney baking (and cooking) exploits In the Kitchen. She also writes original articles about her experiences visiting Walt Disney World and finding Disney magic in her home state of New York. Melissa is a World History teacher and you can find her on tumblr. Oh & you should probably know she believes in fairytales.