Sorcerer Radio Preview (Week of 5/30)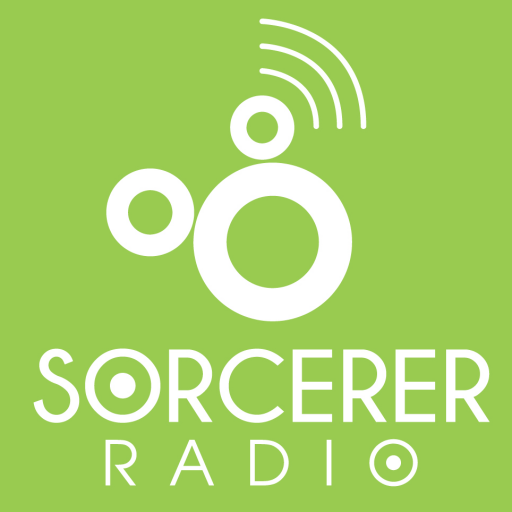 Greetings Disney fans!
Here's the latest news from the crew of Sorcerer Radio!
Sorcerer Radio 10th Anniversary 2011 Trip Meets JULY 31-AUG 6 and Oct 15-23
It's that time. If you are attending the Trip Meet #1, if you haven't made your ADRs now is the time. Don't forget Disney just extended new dinning plan savings. For those of you planning on or interested in attending Trip Meet #2 ADRs it's time to be booking your ADRs as well. If you have not booked for either Trip Meet yet or your 2011 Disney Trip, check out the great offers and booking services provided by Magical Journeys Travel, Sorcerer Radio's Official Disney Travel Agency HERE.
Sorcerer Radio Proudly Welcomes and Announces Our TWO New Shows/Podcasts
"The Lost Boys List Podcast" is the NEW Sorcerer Radio Network PODCAST hosted by brothers Kyle and Craig DeFrancesco. Every week they discuss ther TOP 5 with guest for the Disney Community! Subscribe to "The Lost Boys List Podcast" today on iTunes! Follow then on Twitter @TheLostBoysList and on Facebook!
"Weekend Expedition" is the NEW Sorcerer Radio Network PODCAST hosted by William "Yeti Chaser" Hershey! He'll get you caught up on all the Sorcerer Radio Network happenings from your favorite SR shows, celebrity interviews, Cooking with Mickey, WDW After Dark, The Lost Boys List Podcast and more! It debuts THIS SUNDAY (June 5th) at 9 a.m./eastern! Coming soon to iTunes!
SorCom Review – Eric's 1 Year Host Anniversary
5/31- Tune in and join Eric as he celebrates his 1 YEAR anniversary hosting the SorCom Review. As always Eric will be bringing you great music selections, the Hot Forum Topics, and more Tuesday at 8 a.m./eastern.
WDW Backstage – Behind the Cast Member Doors
6/1- This Wednesday Krystal and her special guest will take you behind the scenes and give you exclusive insider information at being a cast member of the Disney company, with only the best Disney music, information and travel books, cast news, travel tips, Magical moments Wednesday at 8 a.m./eastern.
DW:60 – Presents Interview with Francia Raisa and Ken Baumann
6/2-Tune in as Jeff Davis brings you the latest and greatest Disney news and music. Featured this week is William "YetiChaser" Hersey's Q&A interview with "The Secret Life of the American Teenager's" Francia Raisa and Ken Baumann for ABC Family! Tune in Thursdays at 8 a.m./eastern!
Castaway Midday – NEW Travel Deals!
6/2-Join Kristen and Natalie as they talk about the NEW Magical Journeys travel deals! Get the best Disney travel information right Thursday at 1 p.m./eastern.
WDW Tiki Room – Continuing Star Wars Weekends Coverage
6/3- Enjoy the continuing Star Wars Weekends coverage with Kristen and Aljon. This week they bringing you audio clips from C-3PO himself, Anthony Daniels. Tune in Fridays at 8 a.m./eastern!
A Special Thanks!: All On-air coverage of Star Wars Weekends made in partnership with CookingwithMickey.info, JediMousekteer.blogspot.com, andHalloweenExpress.com – be anything you want to be!
Sorcerer Radio On-location!
July 31-August 6 – Sorcerer Radio 10th Anniversary Trip Meet #1 at Walt Disney World!
August 19-21 – Live at D23 Expo, Anaheim California with special guests!
October 15-23 – Sorcerer Radio 10th Anniversary Trip Meet #2 at Walt Disney World!
Thanks for listening and your continued support!
About Sorcerer Radio
If you are looking to virtually relive your recent Disney trip or dream of your next one, then Sorcerer Radio is the place for you. Sorcerer Radio is a fan-run, award-winning internet radio station that has been entertaining Disney fans for a decade! With many weeks worth of Walt Disney World park music and attraction audio, as well as Disneyland and Disney Cruise Line you can easily be transported to your favorite vacation destination anytime, while at home or at work. Sorcerer Radio stands out from the pack in our innovative programming and personalities, providing fans with DJ hosted shows every weekday morning providing a balance of Disney discussion and music.
Sorcerer Radio plays audio from the Disney universe. You can take a virtual trip right now by clicking on this LINK. We also have FREE APPS for your iPhone, iPad and Android!
Check out the award winning Editor's Pick on Live365, Sorcerer Radio atSRsounds.com, All Disney music, all day long!