Location: Fantasyland
Description: This new Snow White themed attraction will take guests on a rollicking, musical ride into the mine "where a million diamonds shine." The coaster will feature a first-of-its kind ride system with a train of ride vehicles that swing back and forth, responding to every twist and turn of the track. The journey will be accompanied by music from the classic Disney film and animated figures of Snow White and the Dwarfs.
Average Wait Times: Scheduled as part of the Fantasyland Expansion, this ride has yet to be completed.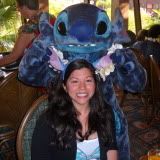 Melissa has created Chip & Company's 'Guide to Walt Disney World' as well as chronicling her Disney baking (and cooking) exploits In the Kitchen. She also writes original articles about her experiences visiting Walt Disney World and finding Disney magic in New York. Melissa is a World History teacher and a bookworm. Oh & you should probably know she believes in fairytales.  Come follow her photoblog Picturing Disney and visit her Facebook!
---
Thank you for visiting Chip and Co. Be sure to sign up for our Daily Newsletter where we deliver the best in Disney News & Planning Tips to your inbox! You can find us all over the internet at Twitter, Facebook, Instagram, Pinterest, and even our Tee Public Store!


DISCLOSURE: I may be an affiliate for products that I recommend on our website. If you purchase those items through my links I will sometimes earn a commission. You will not pay more when buying a product through my link. In fact, I oftentimes am able to negotiate a lower rate (or bonuses) not available elsewhere. Plus, when you order through my link, it helps me to pay for my website, and continue to offer you lots of free stuff. Thank you, in advance for your support!