Location: Fantasyland
Description: This new Snow White themed attraction will take guests on a rollicking, musical ride into the mine "where a million diamonds shine." The coaster will feature a first-of-its kind ride system with a train of ride vehicles that swing back and forth, responding to every twist and turn of the track. The journey will be accompanied by music from the classic Disney film and animated figures of Snow White and the Dwarfs.
Average Wait Times: Scheduled as part of the Fantasyland Expansion, this ride has yet to be completed.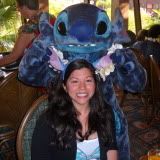 Melissa has created Chip & Company's 'Guide to Walt Disney World' as well as chronicling her Disney baking (and cooking) exploits In the Kitchen. She also writes original articles about her experiences visiting Walt Disney World and finding Disney magic in New York. Melissa is a World History teacher and a bookworm. Oh & you should probably know she believes in fairytales.  Come follow her photoblog Picturing Disney and visit her Facebook!
---
 Are you a Disney Addict? Stand up and be counted! Join our Facebook Group -
You Might Be a Disney Addict
or #ymbada for short. Share your love of Disney with other like minded individuals. If you have questions be sure to stop by our
Disney Addict Website.
Here you can ask Disney World, Disneyland or any other travel related question. There is no question too big or too small!