Boardwalk Inn & Villas
Quick Look:
Layout: The Boardwalk Resort is made up of two sections, the Inn which you can enter from about mid-way down the Boardwalk itself, and the Villas (many of which overlook the Boardwalk).  For a better look, view the map here.
Rooms:  The Boardwalk Inn offers deluxe accommodations which include daily newspapers, and can include standard rooms all the way up to concierge and garden suites.
Shopping: There are multiple shops located on the Boardwalk for all your supply and souvenir needs
Recreation:  Visiting the Boardwalk Resort is like visiting an old fashions 1920s and 1930s Atlantic Ocean Boardwalk.  There are street performers and carts everywhere starting around dusk.  Just walking the Boardwalk itself is fun and you can even rent all sorts of bikes here! There are midway games, an arcade, and even tennis and a fitness center.
Pools:  The Luna Park Pool is one of the coolest theme pools on property taking its cues from an old fashioned fair or circus.  The Kiester Coaster slide is popular with young and old alike!  There are also two quiet pools and three hot tubs here.
DVC:  The Disney Vacation Club area of Boardwalk offers studios along with one, two, and three bedroom villas.  Many of these overlook the Boardwalk with stunning views at night.
Tips:  Its important to note that Boardwalk does not have any cafeteria like eateries which means that when the Boardwalk closes, so do the dining choices.  Also, if you want to purchase and refill a resort mug you must do so at the Boardwalk Bakery.
Dining Options:
Find a complete overview of dining look here
Sit down restaurants: Big River Grille and Brewing Works,  ESPN Club, Flying Fish Cafe, Kouzzina,
Quick service restaurants: Boardwalk Bakery, Seashore Sweets
Bars & Quick Stops:  Belle Vue Lounge, Leaping Horse Libations
Signature/Dinner Shows:  Flying Fish participates with the Dine with an Imagineer program (must be reserved in advance)
Transportation:
To Magic Kingdom: Bus
To Epcot: Walk/Water Taxi
To Animal Kingdom:  Bus
To Hollywood Studios: Walk/Water Taxi
To Downtown Disney:  Bus
To Blizzard Beach & Typhoon Lagoon:  Bus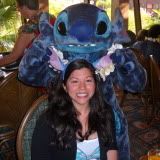 Melissa has created Chip & Company's 'Guide to Walt Disney World: Restaurant & Snack Options' posts as well as chronicling her Disney baking (and cooking) exploits In the Kitchen. She also writes original articles about her experiences visiting Walt Disney World and finding Disney magic in her home state of New York. Melissa is a World History teacher and you can find her on tumblr. Oh & you should probably know she believes in fairytales.