Are you a big Marvel fan? Well get ready to join forces with Spider-Man and enter the Marvel Universe like never before! The new Voice Interactive Spider-Man App-Enabled Super Hero from Sphero is here to save the day!
This fun little friendly neighborhood Spidey will be your personal side kick. He comes with voice recognition and animaited LCD eyes! His content is ever evolving, and he even has a Spidey Sense motion sensor!
Spider-Man App-Enabled Super Hero by Sphero – 8 3/4"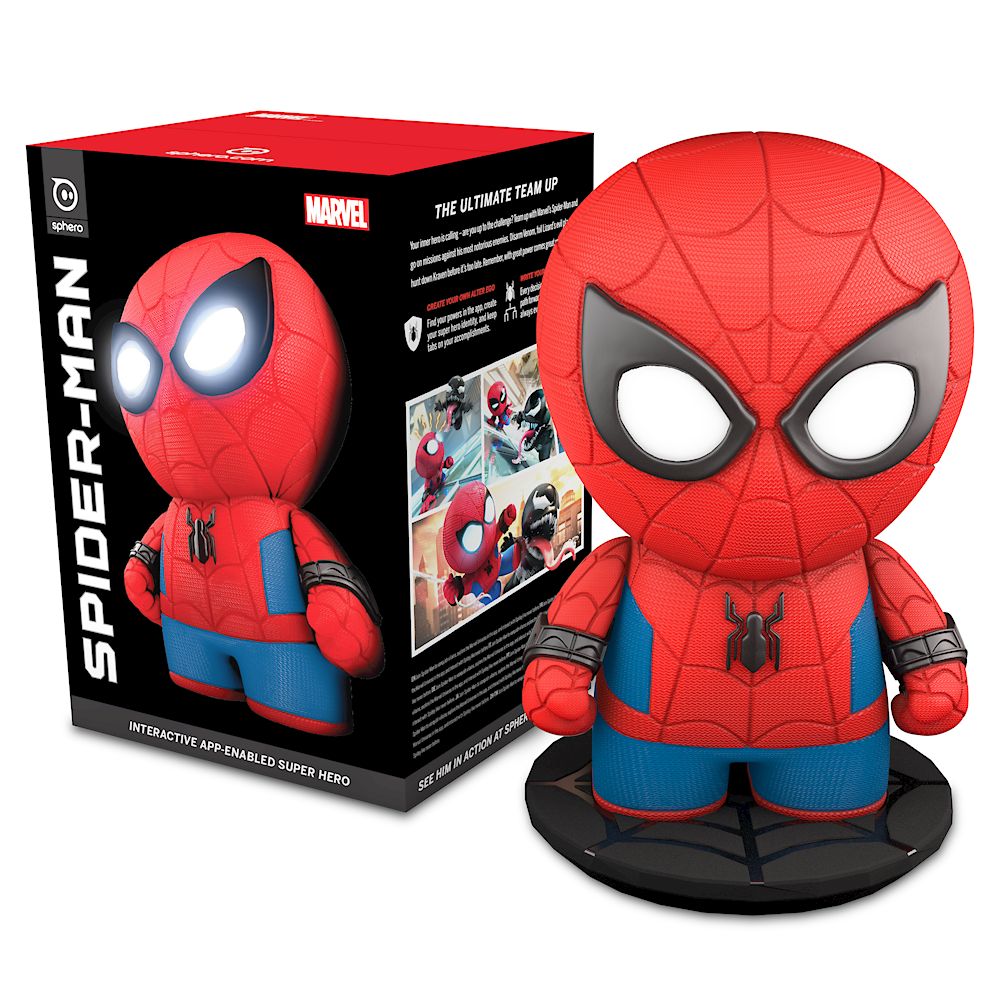 This voice interactive Super Hero brings Spidey to life and features hours of entertainment. Embark on missions against the most notorious villains in engaging experiences. Every decision you make creates a new path forward, so your unique journey will continue to evolve. Spidey's Wi-Fi capabilities allow for new missions, villains, and other automatic updates. When not fighting bad guys, hang out and strike up some banter with your friendly neighborhood hero. Spidey's reactions and signature snarky attitude are sure to keep you on your toes.

Would you let this new Voice Interactive Spider-Man App-Enabled Super Hero be your web-slinging partner in crime-fighting?
---
---
Thank you for visiting Chip and Co - Your home for the best in Disney News!

Be sure to sign up for our Daily Newsletter where we deliver the best in Disney News to your inbox! You can find us online on Twitter, Facebook, Instagram, Pinterest, and even our Tee Public Store!

Please note we sometimes get commissions for purchases made through links in our posts.

Danielle L. Is the Merchandise Expert and Disney Junior Correspondent for Chip and Co. She is often designing fandom and pop culture creations for fans at
Denile Arts
. Danielle is born and raised in Sunny South Florida just a short drive south of Walt Disney World. She is a proud wife, mom and a part time Princess by day, while a stylish Villain by night. Be sure to follow her Disney adventures on
Instagram
Latest posts by Danielle L (see all)